We would like to welcome you to an exciting new year at Chamberlain Lake Campground, with fun activities and events that we hope to bring to our 2014 schedule. Located along Route 197 in Woodstock, our campground is in a nice rural setting in the upper Northeast corner of Connecticut. We invite you to come and visit us, take a look around, and enjoy the camping experience with family and friends- Camping the way it should be.
..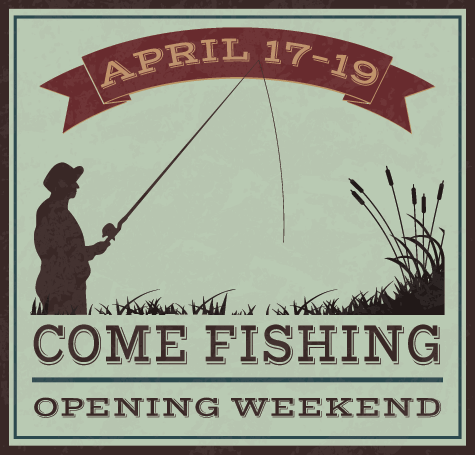 Opening for the 2015 camping season!
April 17th-19th
Opening day of fishing weekend in CT
Special price $65 for the weekend


---
Fisherman's breakfast Saturday morning (small fee)
Call 860-974-0567 today
to make your reservation
Seasonal Sites still Available
First time seasonal camping at Chamberlain Lake?
Contact us for our discount.
Spring Fling
Camp for 5 weekends
(unplugged) for $325

April 17th to May 17th

Leave your Camper Onsite, No Towing
or Packing up each weekend!!!
..

Did you know that you can now enjoy CABLE TV while camping with us? We're happy to announce that we've installed cable hook-ups throughout the campground.